Whether coaching a leader one-on-one or presenting leadership principles to 5,000 people at a city-wide conference, Golden Apple seeks to multiply leaders and Christian disciples in Poland.  Training and facilitation is offered through conferences, seminars, retreats, small groups or one-on-one coaching.
Wojtek and Agnieszka are well-versed in all aspects of communication, training and coaching.  Discouraged or burned-out leaders often discover a new level of spiritual authenticity and transformation.
Effective coaching asks challenging questions
so leaders can find (or renew) their life's passion.
Keeping Leaders in their Leadership Positions
While Golden Apple is very effective at creating NEW leaders, their training also renews the hearts of leaders who are experiencing burn-out.  Discouragement, pressures from family and financial challenges may result in a pastor leaving the ministry.  A business leader can lose his focus through the stresses of every day business management.
Persons who come to Golden Apple for consulting and training sometimes need a re-affirmation of God's calling on their lives.  Through testing and small group facilitation, a ministry or marketplace leader explore their issues. 
Golden Apple asks challenging questions that help leaders find (or renew) their passion according to God's calling on their lives.  It's uncomfortable at times, but spiritual authenticity and trust are the results.  A person can then re-direct his energy and time towards his most productive goals.  Often, a burned-out ministry leader is able to resume his ministry calling.
Career Direct "Crown Personality Tests"
Agnieszka is a certified consultant for the widely acclaimed personality testing through Career Direct.  This is a testing system in association with Larry Burkett.  It is a personal growth resource designed to maximize God-given talents and abilities.  The resource analyzes four critical areas from a biblical perspective:  Personality, Interests, Skills and Values.
MetaFormation Leadership Institute
Wojtek and Agnieszka are licensed instructors of Christ-based training materials produced by Tony Stolzfus' organization, MetaFormation Leadership Institute.   All training is oreinted around encountering Jesus as one's deepest desires.
They apply practical tools to building leadership cultures in families, churches and organizations where engaging God from the heart becomes normal, everyday life.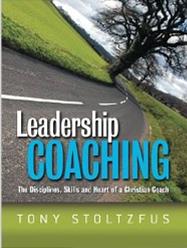 Coaching Principles
"The role of the coach is to help others develop their potential for God."  (Agnieszka Kowalewski)
"Sometimes a person's potential is discovered by asking the right questions." (Agnieszka Kowalewski)
"At Golden Apple, we help others get closer to the fullness of life that is in accordance to one's calling." (Wojtek Kowalewski)
"When tough questions are answered, a person's energy, fulfillment and passion are renewed." (Wojtek Kowalewski)
Partner with Golden Apple
Your support can help accelerate leadership & discipleship training in Poland and Central Europe.